Home
The simple and efficient volumetric lighting solution compatible with every platforms: Windows PC, Mac OS X, Linux, WebGL, iOS, Android, VR, AR, SRP (URP, LWRP & HDRP)!
Volumetric Light Beam is a 5-stars-rated asset available for the Unity engine, which greatly improves the lighting of your scene by generating truly volumetric procedural beams of light to render high quality light shafts rays effects.
This is a perfect, easy and cheap way to simulate density, depth and volume for your spotlights and flashlights, even on Mobile!.
>> Get it on the AssetStore <<
This is the Documentation of the Volumetric Light Beam plugin version 1.76.
Please consider rating and writing a review on the Asset Store page if you like it! Thanks :)
---
Resources
Videos
Showcase
How to create your first Volumetric Light Beam
How to use the Volumetric Light Beam Unity plugin with URP, LWRP or HDRP
Demos
Try the Volumetric Light Beam plugin on several platforms with this interactive standalone demo.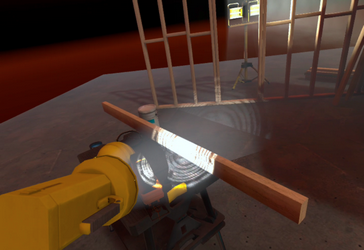 Contact
Have a look of the Forum Thread if you want to share something with the community.
Feel free to reach us if you need help or to suggest some improvements/features!
---
Getting Started
Compatibility
Check the compatibility with the Unity version you are developing with, and with your target device/platform.
Install the plugin
Get the plugin on the AssetStore and import it. The plugin installs the necessary files into a folder Assets/Plugins/VolumetricLightBeam in your project.

And that's it! You can start to create new volumetric lights!
Create your first light beam
In the Unity's Create menu, browse to Light, and choose either one of the new entity:
Volumetric Beam: creates a new standalone beam of light (no lights attached).
Volumetric Beam and Spotlight: creates a new Spot-light with a beam of light attached to it.

In addition, you can attach a VolumetricLightBeam component to:
An existing Spotlight (right click on the inspector)


An existing GameObject (via the Add Component button)

---
Limitations
---
What's next?
Development Roadmap
Volumetric Light Beam is actively developed. The current price is discounted and will be increased as more features are added.
Improve density rendering when looking from the inside
Support box and rectangle beams to simulate volumetric area lights
Support custom beam shapes via cookie textures
Support skewed light beams
Expose events in a public API