Virtual Reality
The plugin fully supports VR and is constantly tested with both VR high-end headsets (Oculus/Meta Rift, HTC Vive, Valve Index...) and standalone/mobile hardware (Oculus Go, Oculus/Meta Quest, Gear VR...).
In addition, all the Stereo Rendering modes offered by Unity are fully supported:
Multi Pass
Single Pass methods (Single Pass, Single Pass Multiview & Instanced)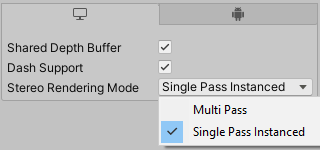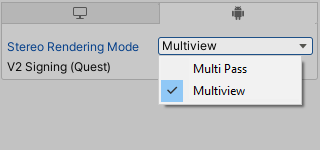 Single Pass / Multiview on mobile VR
Due to a known bug in Unity before 2019.3, you could encounter "shadow" artifacts when using Single Pass (Multiview or Instanced) stereo mode on Android. More info here.